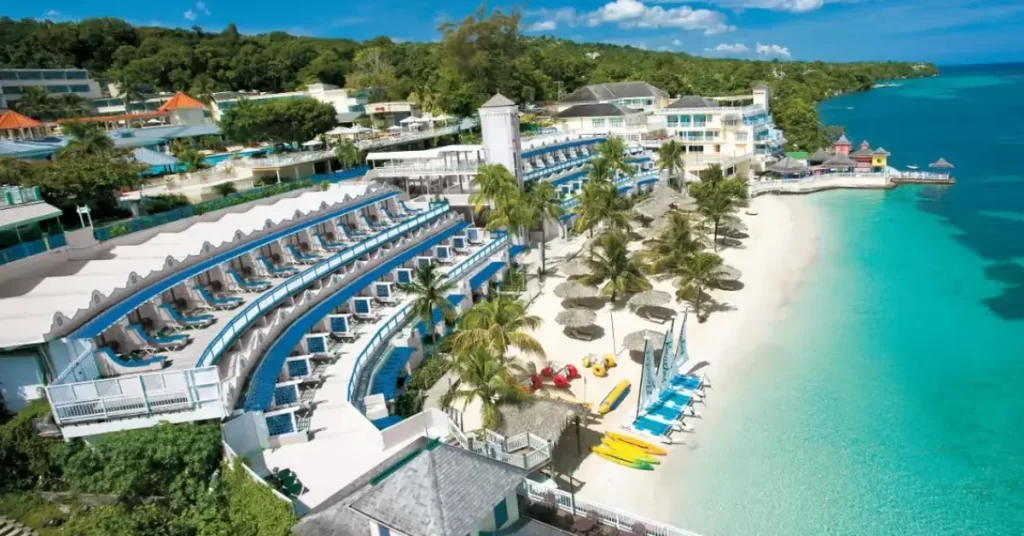 Jamaica's allure as a tropical paradise has made it a sought-after destination for travellers seeking relaxation, adventure, and cultural enrichment. When it comes to planning your dream vacation to Jamaica, opting for an all-inclusive resort can offer a seamless and worry-free experience. However, with a plethora of options available, selecting the right all-inclusive resort requires careful consideration. This essay delves into the essential factors you should weigh when picking an all-inclusive resort in Jamaica.
1. Location and Accessibility: The first consideration in choosing an all-inclusive resort is its location. Determine whether you want to be near the vibrant energy of Montego Bay, the laid-back charm of Negril, or the adventure-rich region of Ocho Rios. Consider the proximity of the resort to the airport and nearby attractions you wish to explore. A convenient location can significantly impact your overall experience.
2. Resort Size and Ambiance: All-inclusive resorts in Jamaica come in various sizes, each offering a unique ambiance. Some resorts are sprawling complexes with numerous restaurants, pools, and entertainment options, catering to a wide range of preferences. Others are more intimate, providing a serene and tranquil atmosphere. Think about the type of experience you desire and choose a resort that aligns with your vacation goals.
3. Accommodation Options: Evaluate the variety of accommodation options offered by the resort. Whether you prefer a beachfront suite, a private villa, or a room with a view, ensure that the resort provides options that suit your preferences and needs. Additionally, consider the amenities included in the different room categories and choose one that complements your desired level of comfort.
4. Inclusive Amenities and Activities: All-inclusive resorts pride themselves on offering an array of amenities and activities that cater to different interests. Look for resorts that provide a mix of options, such as water sports, fitness facilities, spa services, live entertainment, and guided tours. Make sure the activities align with your preferences, whether you're seeking relaxation or adventure.
5. Dining Options and Culinary Excellence: Dining is a crucial aspect of any all-inclusive experience. Research the resort's dining options, including the variety of restaurants and cuisines available. High-quality resorts often boast diverse dining experiences, from fine dining to casual beach side eateries. Pay attention to reviews or sample menus to ensure that the culinary offerings meet your expectations.
6. Entertainment and Nightlife: Consider the entertainment and nightlife scene at the resort. Some all-inclusive resorts host nightly shows, live music, and themed events to keep guests entertained after sunset. If you're interested in enjoying vibrant nightlife and socializing, choose a resort that offers a lively evening atmosphere.
7. Family-Friendly Facilities: If you're travelling with family, ensure that the resort offers family-friendly amenities and activities. Kids' clubs, splash pools, and organized children's activities can make a significant difference in your family's vacation experience. Check for age-appropriate offerings to keep every member of the family engaged and happy.
8. Adults-Only vs. Family-Oriented: Consider whether you prefer an adults-only resort for a more serene and romantic getaway or a family-oriented resort that caters to all age groups. Some all-inclusive resorts specialize in providing a tranquil and child-free environment, while others are designed to accommodate families with children.
9. Reviews and Ratings: Before making your decision, read online reviews and ratings from fellow travellers who have stayed at the resort. This can provide valuable insights into the overall guest experience, service quality, cleanliness, and any potential shortcomings. Keep in mind that opinions can vary, but patterns in reviews can give you a general sense of the resort's strengths and weaknesses.
10. Budget and Value: All-inclusive resorts offer different pricing tiers, so it's essential to set a budget that aligns with your financial comfort. While price is a factor, also consider the value you'll receive for your money. Evaluate the inclusions, amenities, and experiences provided by the resort to determine whether it's worth the investment.
11. Special Offers and Packages: Keep an eye out for special offers, promotions, and package deals that resorts may offer. These can include discounts, added amenities, and extra perks that enhance your vacation experience without straining your budget.
12. Research the Resort's Reputation: Research the reputation of the resort and the company that operates it. Look into their track record for customer service, sustainability practices, and community involvement. A reputable and responsible resort is more likely to provide a positive and memorable experience.
In conclusion, choosing the perfect all-inclusive resort in Jamaica requires a comprehensive analysis of various factors. By considering aspects such as location, ambience, amenities, dining options, and guest reviews, you can make an informed decision that aligns with your preferences and ensures a remarkable vacation experience. Remember that selecting the right resort sets the stage for your Jamaican adventure, allowing you to fully immerse yourself in the beauty and culture of this enchanting island paradise.